At Thornydale Family Church, we want to help you take your "next step" in your relationship with Jesus. Whether you are just getting to know Him for the first time or you have been a disciple for a long time, our goal is to help you develop a deeper, more intimate relationship with God through faith in Jesus.
OUR DISCIPLESHIP PATH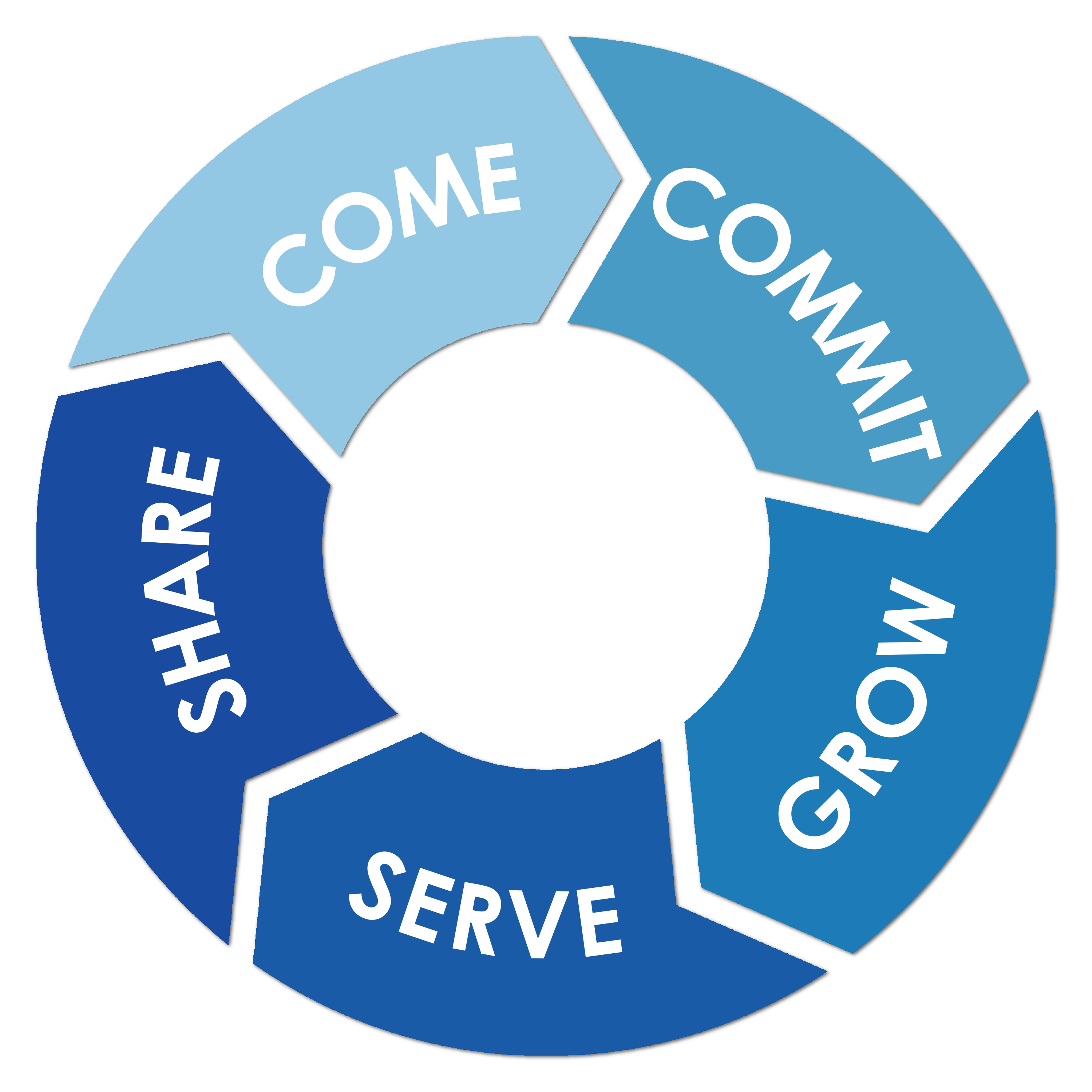 We have developed this Discipleship Path to help each person evaluate his or her spiritual journey and determine the appropriate "next step". The path is a circle to remind us that our journey is a process, not a destination. A circle also pictures our responsibility to reproduce what Jesus has done in our lives in the lives of others.


TAKE YOUR NEXT STEP
There are a number of possible steps within each section of the path, but here are some of the most common and important ones:
COME
Every one of us begins our journey the same way the first disciples did when they were invited to "come and see" Jesus. So if you've never met Jesus for the first time, we're here to help you do that.
COMMIT
Begin a personal relationship with God through faith in Jesus alone
Be baptized by immersion as a public testimony of that commitment to Jesus
Become a member at Thornydale Family Church
GROW
Read the Bible regularly and systematically. If you don't already have your own Bible reading plan, our church has developed a plan to read through the entire Bible every four years: Bible Reading Plan
Pray consistently
Be part of a small group that studies the Bible together. See the EVENTS page to find a group.
Invest in the kingdom of God by giving regularly and generously
SERVE
Serve other people in the name of Jesus in every aspect of our lives - at home, at work and in the community.
Find a place of service at TFC
SHARE
Every Christian has been commanded by Jesus to boldly - but with gentleness and respect - share what Jesus has done in our lives with others and invite them to "come and see Jesus"
If you have questions, need some help deciding what step is right for you, or would like some assistance in making that next step, please contact us or go to the LEADERSHIP page and contact one of our Elders.